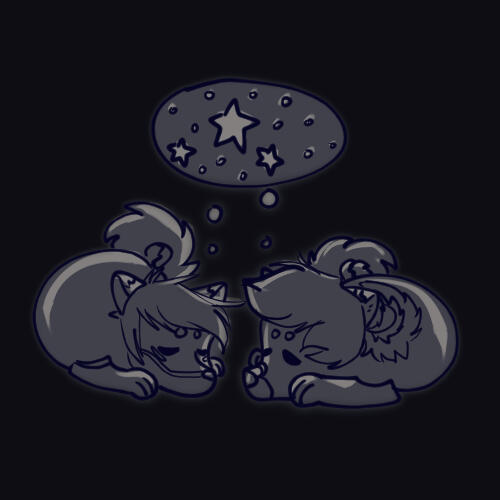 Shiba's Space
The Day Dream Place.

Hello! I am SpaceyShiba, a digital artist trying to claw my way into the Internet.
---
Where to find me
I am primarily active on Twitter, but I am also on a couple other sites!
Everything should be easily accessible through the icons below!

Telegram Username: @/SpaceyShiba

Contact Email: [email protected]
---
Commission Gallery
These are my most recent commissions feel welcome to visit my other galleries for more artwork, some of them are just pieces I liked.
Commission Prices
Prices are listed in USD.

I take payment over PayPal OR deviantArt points of equal value
($1.00 = 100 points)

When paying with PayPal I will write you an invoice.

You choose:
Character (Any Species)
Expression
Ideal Pose (if applicable)

Currently all options listed below are flat colored pieces,
if you would like a custom character please contact me directly so I may give you a quote.

If you do NOT have any reference material of your character you will be charged a custom fee

*even if you have the most detailed description of your character, how you mean it and how I interpret it can be very different. Thus I charge for this effort
---
Muzzle Icon: $7.00
Head shot: $8.00
Bust: $14.00
Half Body: $20.00
Feral Full Body: $27.00
Anthro Full Body: $30.00
Telegram Stickers:

Headshot/Half Body: $10.00

Full Body: $15.00
+ Simple Cell Shading $7.00
+Simple Backgrounds start at $15.00
Painted/Complex Backgrounds start at $25.00
Fake Screencap Commissions are by quote!
---
Terms Of Service
You must be 18+ years old to commission me.

Payment is to be made upfront when I accept your commission.

No charge backs.

Refunds can be made if:
I have not started your commission yet, or if we have discussed the matter and
have come to an agreement.

No set deadlines.

Although I have no deadlines, please feel free to contact me for updates, WIPS, or if you have any questions.

Please do not cover or erase my signature, credit me when you use my work.

If you have any issues with the file etc, please feel free to contact me.

I only sell DIGITAL art, so your completed commission will be a digital file that I will email you after completion. No physical items so, no shipping.

As of 03/27/2019 custom fee charge is in effect. (if you have a reference sheet this does not apply to you)

Agreeing to my terms of service means you have verified that you are 18 years old, or older.

Can't wait to work with you!